Details

Category: HILDEGARD
Follow the battle of this femina universalis in a colorful opera in the church: Opera & Ordo Virtutum
Premiere: November 10, 2018 Oude Kerk Den Bosch, Novembermusic
Step into the magical world of the medieval composer and mystic Hildegard von Bingen: a freethinker who designed her own language, wrote freely about female sexuality and had her nuns act - very unusual in the twelfth century. As strong as uncertain, Hildegard successfully fought for a place of her own where she could reach great artistic heights and gather a thriving community around her. And all thanks to a good portion of self-will ... or rather in spite of that?
Composer Steven Kamperman wrote a modern opera about an authentic performance of Hildegard's Gregorian opera predecessor The Order of the Virtues. The recurring melodies of Hildegard sometimes sound recognizable, but they mainly surprise through a new perspective. From baroque to even a touch of blues: Kamperman forges the whole into a multicolored sound world. Stage director Annechien Koerselman - never afraid of a dissenting opinion - makes the voices of the acclaimed female quintet Wishful Singing shine in an imaginative stage direction together with the versatile soprano Wynanda Zeevaarder as Hildegard and the harsh basses of Marc Pantus as her opponent abbot Kuno van Disibodenberg. .
Photo © Walter Goyen

Credits Cast & Crew

Details

Category: HILDEGARD
Reviews
NRC, Joep Stapel, November 11, 2018
The quirky opera Hildegard was a highlight
Theaterkrant, Henri Drost, November 17, 2018
In the clear stage direction and smart scenography of Annechien Koerselman and Vera Selhorst, all roles can be clearly distinguished with very minimal resources.
Details

Category: HILDEGARD
Trailer © Bowie Verschuuren
Behind the Scenes © Bowie Verschuuren
Details

Category: HILDEGARD
On May 27, 2020 Steven Kamperman launched a CD registration of Hildegard. A new opera about 12th century mystic and freethinker Hildegard von Bingen: a musical tapestry combining sections from her Gregorian composition Ordo Virtutum (1150) with Kampermans own original work (2018). The CD includes the libretto in Dutch and English and is available at Bol.com.
I highly recommend this Hildegard Opera to anyone interested in modern interpretations of modal music. Composer Steven Kamperman has the rare ability to make every style of music sound like his own.

Composer Theo Loevendie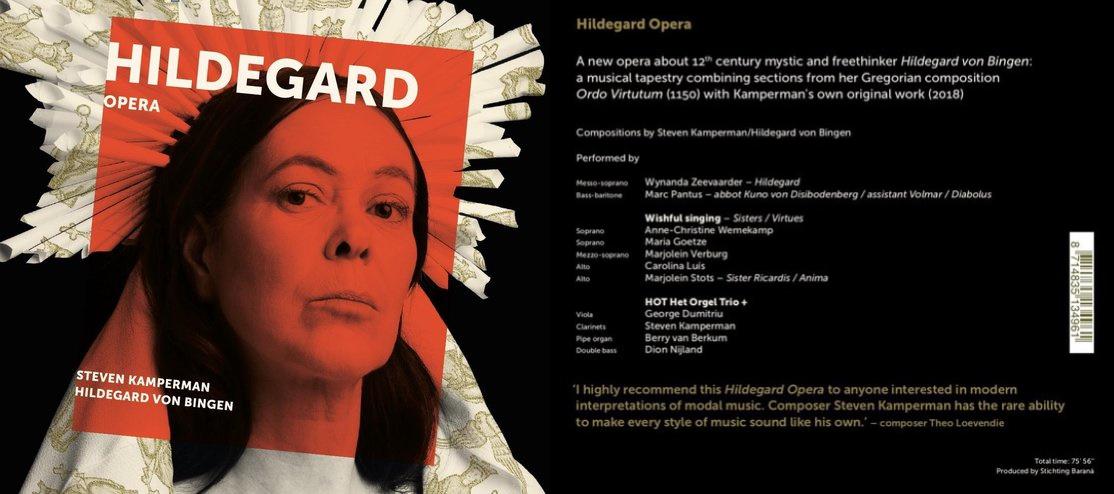 Trailer CD Hildegard Opera

Photos © Walter Goyen
Reviews CD Hildegard Opera